September Calendar!!!
3rd Labor Day – Student Holiday
6th Football Game - Wakulla River Springs @ Shanks 6PM (Whiteout Game)
12th Title One Parent Night @ 6PM (Teachers Requested to Attend)
13 th Football Game - Shanks @ Marianna MS 6PM
17th Volleyball Game - River Springs @ Shanks 4:30PM (Whiteout Game) Popcorn and drinks SALE
19th Volleyball Game - Shanks @ Havana Middle 4:30PM
20th Football Game - West Gadsden Middle School @ Shanks 6PM
21st Student Council Induction @ 9AM
24th Donut Sales Begin (Student Government Fundraiser) Pre-Orders and Sales (24th through 28th)
25th Volleyball Game - Wakulla Middle @ Shanks 4:30PM (Blackout Game)
26th Royal Court Coronation @ 6PM
27th Volleyball Game - Crossroad Charter @ Shanks 4:30PM (Orange Game)
28th Donut Sales Ends (Student Government Fundraiser)
29th Donut Pre-Orders Delivered
SHOUT OUT!!!!!!
Thank you to Dr. Thomas and Behavior Specialists for organizing our first behavior focused ROAR event. We were able to recognize 5 students in each grade and an additional 5 students from our ESE self-contained classes.
Kudos to Mrs. Simmons-Russ and the 21st Century staff for a successful start for our before and after-school program. Our program is maintaining numbers far above the required average daily attendance.
Big shout out to Mr. Pace for his students making significant progress towards earning theirindustry certification. Keep up the great work!
Thank you to Mrs. Harris-Jefferson, Mr. Raynak, Ms. N. Kirkland and our devoted teachers for the successful completion of our initial STAR assessment.
Shout out to Coach James, Coach Howard, Coach Sheals, Coach Dantzler and our awesome football players for their win over our opponents last week. In addition, one of our stakeholders complimented the football team for their manners and willingness to comply in the absence of their coaches. That's the way we ROAR!
Let's welcome Ms. Sneed (ESE Self-contained teacher) and Mrs. Murphy (GCSD School Social Worker) to our TEAM.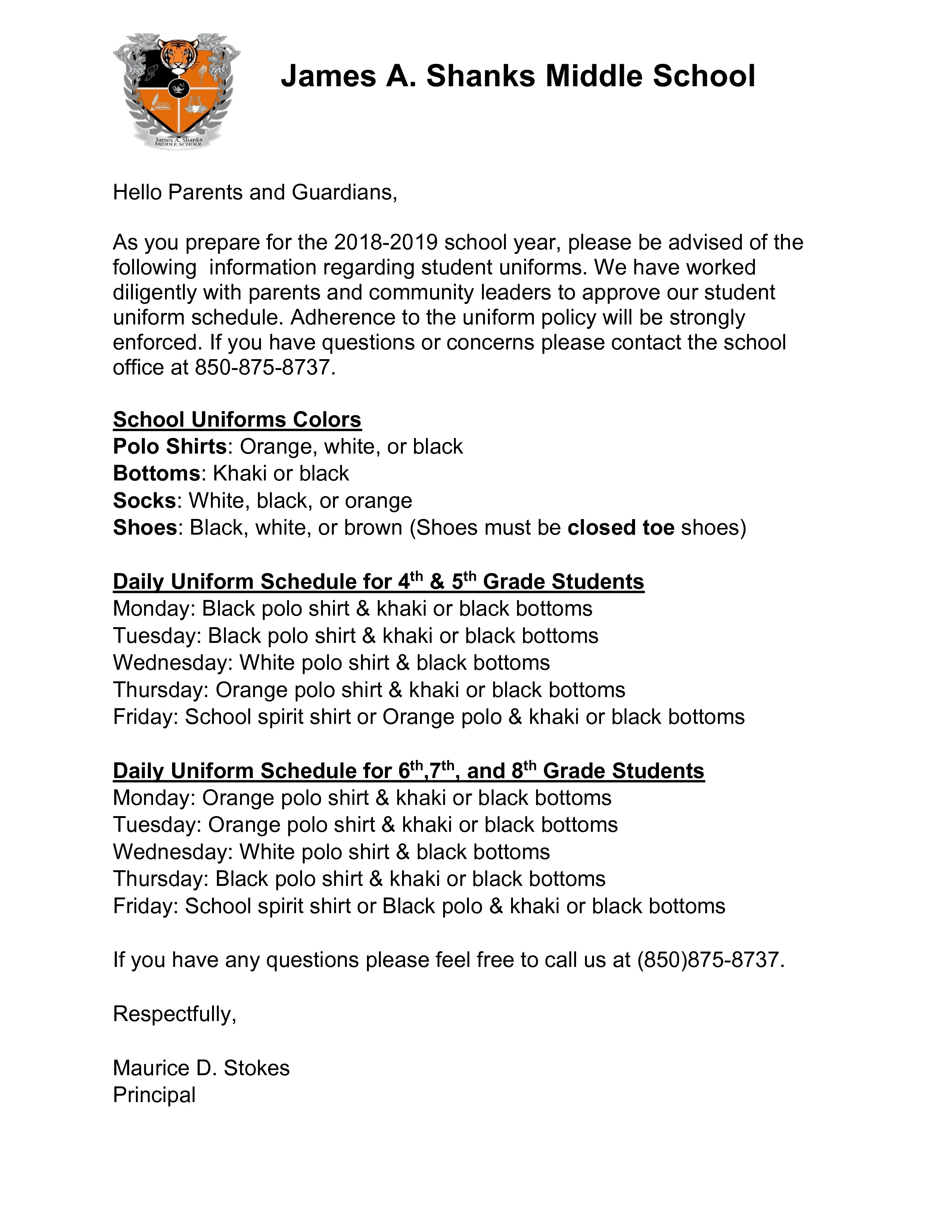 ____________________________________________________________________________________________________

__________________________________
Home of the Smart Academy!
"Building a Culture of Excellence"
Vision
We will collaboratively create an environment that provides challenging experiences with reading, mathematics, writing, science, and technology interspersed throughout the curriculum in order to accomplish our mission of building a brighter future.
Mission
The mission of James A. Shanks Middle School is to empower students to
become critical, creative thinkers who are destined for global success.
______________________________________________
James A. Shanks Middle School Tigers will R.O.A.R!
Respect Myself and Others
Own My Choices
Accept Meaningful Challenges
Reach My Goals
Teacher Tools: